Education Counselling
There are agents, and There are Consultants, we pride in being Latter. Cambridge Services prides itself in being the front-runner in Immigration and Educational Consultancy. Cambridge has been providing assistance to students willing to study abroad or dreaming of settling abroad. We run, not a business but an institute to assess counsel & guide the best to everyone who knocks at our door.
Recruiting a student is just one of the functions we perform; our line of work takes us beyond that Right from the choice of institute to choose, of course, to help students to have better career opportunities after finishing his/her studies. We go that extra mile to even receive the students in a new country through our offices/partners there and help them fit into the changing cultural & behavioural environment here. The cooperation doesn't end here but goes to even guidance to students apply for further work permits and finding the appropriate jobs. We believe that a student is not just another client but a prospective achiever who need to guide & nurture to help him/her realize their potential.
With many years of experience in placing thousands of students at various institutions around the world, we understand the challenges faced by those aspiring to study overseas. Keeping in mind the needs of such students, we have designed our processes in a manner that every single task starting from admission to visa till making travel arrangements is smooth and hassle-free. Our dedicated team is there to help students with every stage of their success. Our interaction with students starts with a free assessment of the profile with comprehensive feedback. Cambridge has developed professional consultancy services centre for education abroad. A complete in-depth free counselling on one to one basis for students to chart out their career path for education abroad.
With Cambridge Immigration & Education Services, there are just no limits in creating the reality you desire most. We are specialists providing assistance in university information, assessment of academic credentials, cultural awareness training, Immigration paperwork, accommodation and travel arrangements, international student concerns and much, much more.

Heres How Cambridge Education Counsellors work for your needs: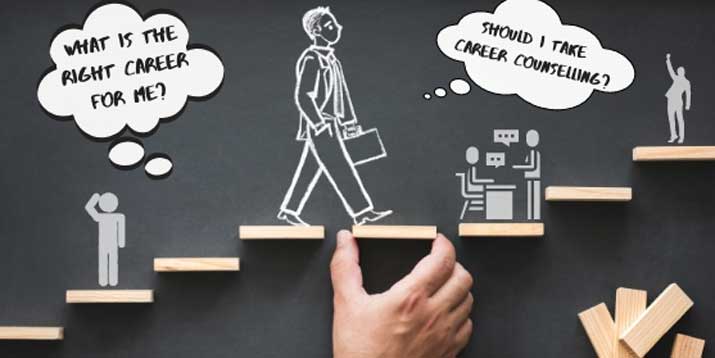 Step 1 – We listen to you
Tell us about your education up to now, your interests and skill sets, as well as your preferred lifestyle location. We can suggest some great options as well as locations, and advise you on courses, career paths and possible financial assistance. Often there are scholarships available for students relocating to a different state.
Step 2 – Then we work out the details
Once we've worked out your personal and professional goals, we'll go into detail to find the universities and institutes that can offer your courses aligned with your career path and chosen city. We'll check that you meet the entry requirements and talk about visa requirements at this stage.
Step 3 – Address any visa or migration issues
Our team of MARA Registered Migration agents will make sure you're covered by an appropriate study or residency visa to continue your studies in Australia, as well as ensure you meet all of the requirements with your new course to stay visa compliant.
Step 4 – We'll handle the application process
There's no need to worry about the paperwork, we'll take care of everything for you, liaise with the authorities and your educational provider to make sure everything runs smoothly. We can even help with migration services if you choose to take up Permanent Residency in the time to come. All you need to do is ensure that you've got appropriate health cover, insurance, sufficient financial resources, and that you meet any English language requirements. We can help you with each of these as well if needed – just ask us in the initial consultation.